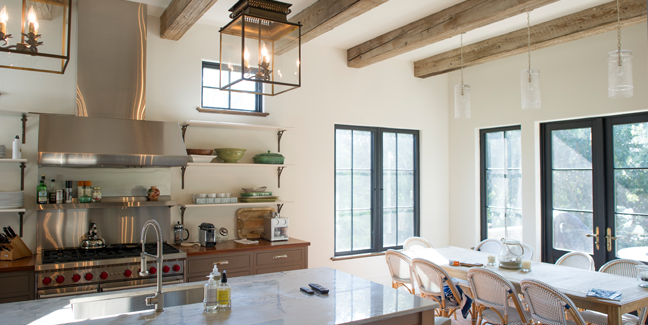 Welcome to Our Blog
Welcome to our Buck Lumber blog! We want to invite you to visit the blog periodically and enter the conversation on topics that will range from product information to proper installation, featured projects by our most loyal customers, markets trends, code enforcement, and once in a while an off-beat topic for fun. This blog is intended to complement our newly designed website, which is unlike any other building supply company website in the market, if not in the industry. We welcome you to make suggestions on topics of interest and get involved in helping us keep the information relevant.
Buck Lumber & Building Supply employees have long been known, respected, and valued for their expertise in the industry. We will take some of this expertise and put it to good use right here. You will hear from people like Ty Babb, our Window & Exterior Door Specialist Manager, Glen Nason who manages our Structural Building Components Division, Tom Wood our VP of Sales, and Dale Fort our VP of Purchasing; just to name a few. The goal is to provide information that will help your business, or help you make a more informed decision on a particular product. We will also solicit assistance from our premier vendors like Andersen, Marvin, Therma-tru, YellaWood, Festool, Fein, Azek, Trex, etc. to provide hot topics that they are seeing across the industry. One could also expect to see design tips from some of Charleston's best architects and interior designers. The possibilities are limitless and we are not going to be confined to talking about 2×4's!
Although we are not new to sharing valuable information, we are new to "blogging." Our website, as well as this blog is a living entity for us. It will continue to evolve and improve. Your feedback is crucial and welcomed. If you have a question about a particular product or installation, ask it. Chances are that you are not the only person scratching their head. This blog will be about what you want it to be. Thanks for checking us out and we look forward to seeing you right here in the near future.