Back to Our Team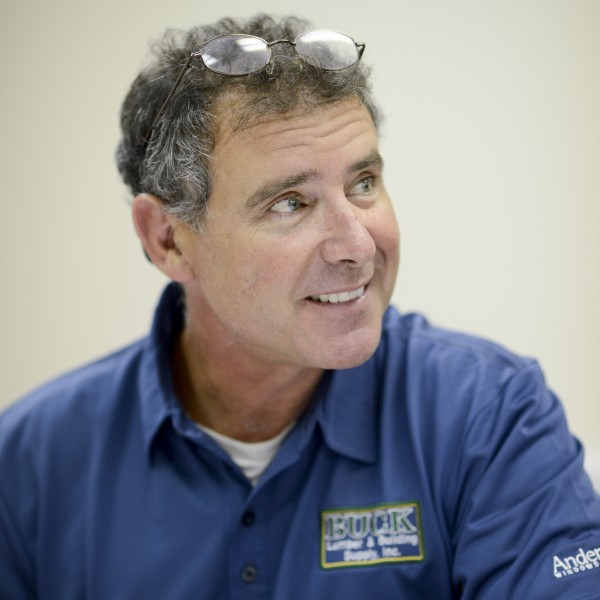 Tom Wood
Vice President of Sales and Operations
843-834-0304 twood@bucklumber.com
It's safe to say that Tom Wood is in it for the long haul—in fact, he's been aboard the Buck Lumber team since 1994 and in the construction industry for 25 years. At Buck Lumber, Tom oversees the sales team and works behind the scene coaching employees. Tom is a graduate of Appalachian State University in Communications and Marketing Management. He is a proud husband of 25 years and father of two children, Jessica and Tanner. When not working hard at Buck Lumber, Tom is playing hard—snow skiing, boating, fishing, home improvements, and triathlons are just a few of his hobbies!
The Buck Lumber Promise
COMPETITIVE PRICES
Quote Comparison
Quality Products
Quintessential Technical Help
Quick & Efficient Service
"Saving You Money"
SERVICE FOCUS
Knowledgeable Sales & Support Team
Prompt & Accurate Delivery
Technical & Specialty Experts
In-House Credit and Billing Department
"Saving You Time"
TECHNICAL COMPETENCE
Combined 300+ Years of Experience
In-House Experts
"Saving You Effort"
PRODUCT QUALITY
Higher Grade of Lumber
95% Covered Storage
Brand Name Vendors
"Saving You Waste"
LOCAL OWNERSHIP
Supports the Charleston Economy
Immediate Problem Resolution
Community Service Leadership
Owned by the Buck Family Since 1975
"The Buck Stops Here"