Back to Our Team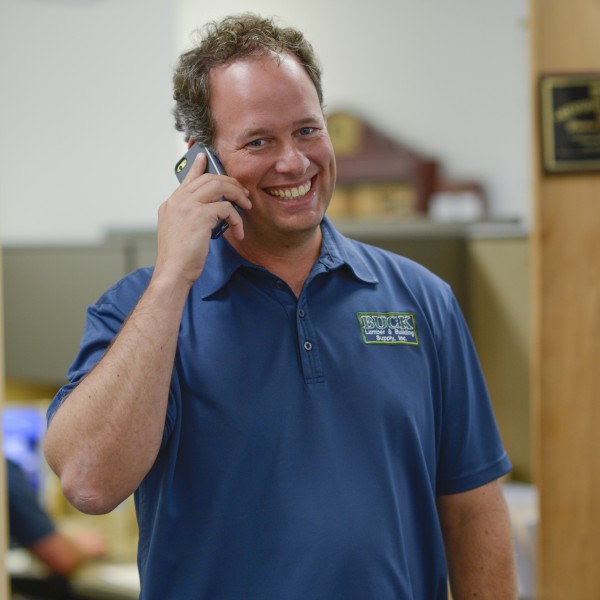 Ty Babb
Window and Exterior Door Sales Manager and Specialist
843-513-5645 tbabb@bucklumber.com
Having worked in the windows business since 1995, Ty Babb is Buck Lumber's resident go-to guy for all-things windows and doors. As the Sales Manager for the Window and Exterior Doors department, he walks customers through the process of selecting window and door options for their various projects. Ty is passionate about helping clients build a home from the beginning stages of developing plans and seeing them through to the construction process. At home, Ty is a lover of the outdoors and spends plenty of time at the beach with his wife and daughters Campbell, Harrison and Gray.
The Buck Lumber Promise
COMPETITIVE PRICES
Quote Comparison
Quality Products
Quintessential Technical Help
Quick & Efficient Service
"Saving You Money"
SERVICE FOCUS
Knowledgeable Sales & Support Team
Prompt & Accurate Delivery
Technical & Specialty Experts
In-House Credit and Billing Department
"Saving You Time"
TECHNICAL COMPETENCE
Combined 300+ Years of Experience
In-House Experts
"Saving You Effort"
PRODUCT QUALITY
Higher Grade of Lumber
95% Covered Storage
Brand Name Vendors
"Saving You Waste"
LOCAL OWNERSHIP
Supports the Charleston Economy
Immediate Problem Resolution
Community Service Leadership
Owned by the Buck Family Since 1975
"The Buck Stops Here"