Back to Our Team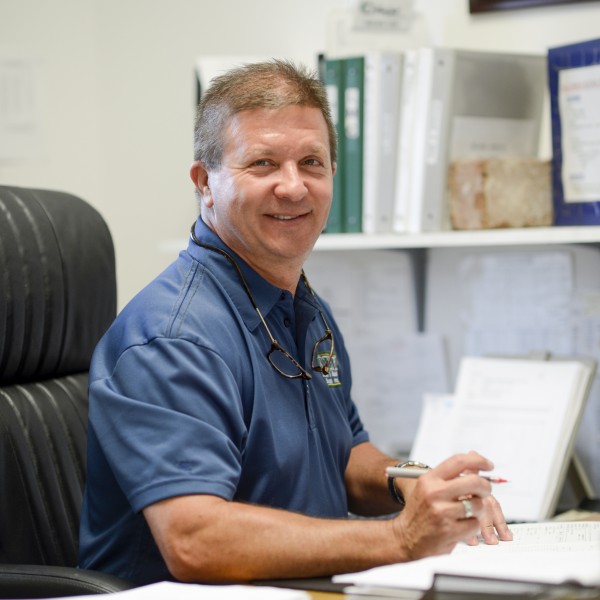 Dale Fort
Vice President of Purchasing
843-266-4143 dale@bucklumber.com
Dale Fort has been a part of the building supply industry since 1983—that's 31 years, and 26 of them have been with Buck Lumber. While he's certainly passionate about all facets of his job, it's the people he has the pleasure of working with each day that has kept him around for over a quarter of a century. As VP of Purchasing, Dale is in charge of managing inventory and developing operational procedures. Dale is a skilled woodworker and the president of the Charlestown Woodturners Club. He has a wife, Kelly, two children, Spencer and Kayleigh, and two fur babies, Hurley and Tigger.
The Buck Lumber Promise
COMPETITIVE PRICES
Quote Comparison
Quality Products
Quintessential Technical Help
Quick & Efficient Service
"Saving You Money"
SERVICE FOCUS
Knowledgeable Sales & Support Team
Prompt & Accurate Delivery
Technical & Specialty Experts
In-House Credit and Billing Department
"Saving You Time"
TECHNICAL COMPETENCE
Combined 300+ Years of Experience
In-House Experts
"Saving You Effort"
PRODUCT QUALITY
Higher Grade of Lumber
95% Covered Storage
Brand Name Vendors
"Saving You Waste"
LOCAL OWNERSHIP
Supports the Charleston Economy
Immediate Problem Resolution
Community Service Leadership
Owned by the Buck Family Since 1975
"The Buck Stops Here"