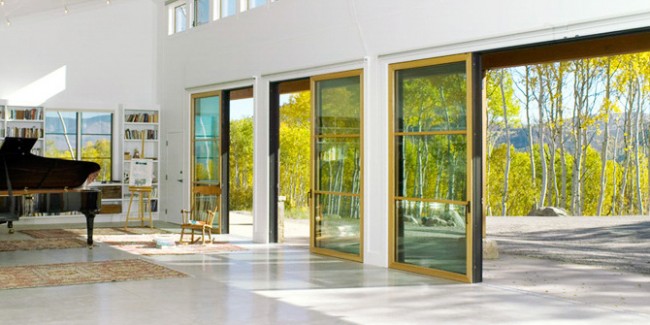 WEILAND OPENS THE DOOR TO BUCK LUMBER
Weiland has been making sliding glass wall systems since 1984. They are arguably the premier Lift & Slide door manufacturer in the continental U.S. The craftsmanship and attention to detail is second to none. Weiland has the ability to manufacture doors up to 16′ tall and 60′ wide in non-impact! In impact, panel sizes can be up to 5′ wide and 10′ tall. The number of panels in your configuration is virtually limitless. Precision manufacturing and installation allow the panels to slide on a flush track only extending 3/16″ off of the finished floor, while still providing optimal protection from the elements.
Schedule an appointment today with one of our window and door specialists Ty Babb, Dana Rickels, or Alan Silverman to see the Weiland Lift & Slide in our Design Center.