Back to Our Team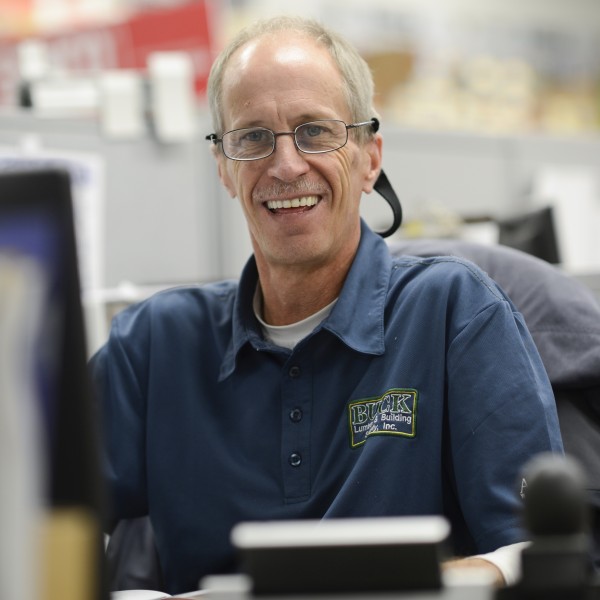 Walt Fry
Inside Sales Representative
843-266-4149 walt@bucklumber.com
Originally from Lancaster, PA, Walt Fry moved to the Lowcountry in 1983 and joined Buck Lumber in 1995. As an Inside Sales Representative, Walt provides top-notch service to customers in the hardware store, and also oversees store inventory and customer accounts. With over 4,500 products in the inventory, he stays busy! He is a huge NASCAR fan cheering on Dale Earnhardt, Jr. (Go 88!), an outdoorsman and collector of antique breweriana.
The Buck Lumber Promise
COMPETITIVE PRICES
Quote Comparison
Quality Products
Quintessential Technical Help
Quick & Efficient Service
"Saving You Money"
SERVICE FOCUS
Knowledgeable Sales & Support Team
Prompt & Accurate Delivery
Technical & Specialty Experts
In-House Credit and Billing Department
"Saving You Time"
TECHNICAL COMPETENCE
Combined 300+ Years of Experience
In-House Experts
"Saving You Effort"
PRODUCT QUALITY
Higher Grade of Lumber
95% Covered Storage
Brand Name Vendors
"Saving You Waste"
LOCAL OWNERSHIP
Supports the Charleston Economy
Immediate Problem Resolution
Community Service Leadership
Owned by the Buck Family Since 1975
"The Buck Stops Here"