Back to Our Team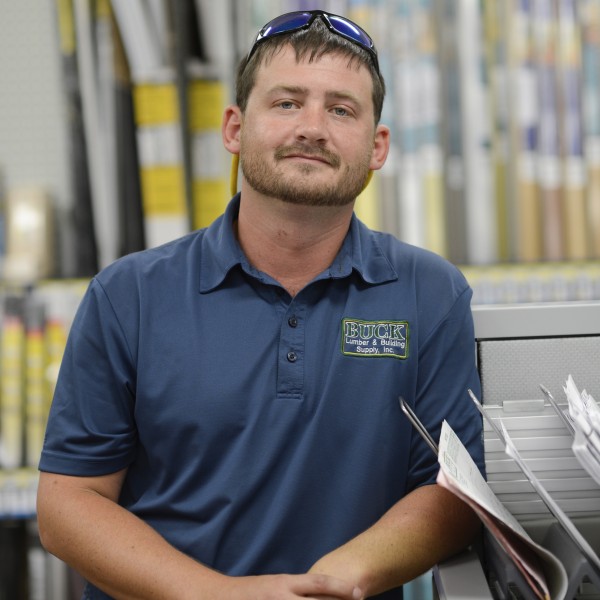 Trey Williams
Inside Sales Representative
At Buck Lumber, Trey is the go-to-guy full of knowledge on all the materials in stock on the yard and in the hardware store. Whether you are a contractor, builder or general Buck customer, Trey will go the extra mile to help and prides himself on being able to help people build their "dream homes." His experience at Buck has been filled with team support and a sense of family. Prior to joining the Buck Lumber team, Trey Williams was in the electrical wholesale industry and graduated from Trident Technical College with a  degree in Business Administration. When Trey isn't at Buck, you can find him pulling for the Clemson Tigers and Carolina Panthers.
The Buck Lumber Promise
COMPETITIVE PRICES
Quote Comparison
Quality Products
Quintessential Technical Help
Quick & Efficient Service
"Saving You Money"
SERVICE FOCUS
Knowledgeable Sales & Support Team
Prompt & Accurate Delivery
Technical & Specialty Experts
In-House Credit and Billing Department
"Saving You Time"
TECHNICAL COMPETENCE
Combined 300+ Years of Experience
In-House Experts
"Saving You Effort"
PRODUCT QUALITY
Higher Grade of Lumber
95% Covered Storage
Brand Name Vendors
"Saving You Waste"
LOCAL OWNERSHIP
Supports the Charleston Economy
Immediate Problem Resolution
Community Service Leadership
Owned by the Buck Family Since 1975
"The Buck Stops Here"