Back to Our Team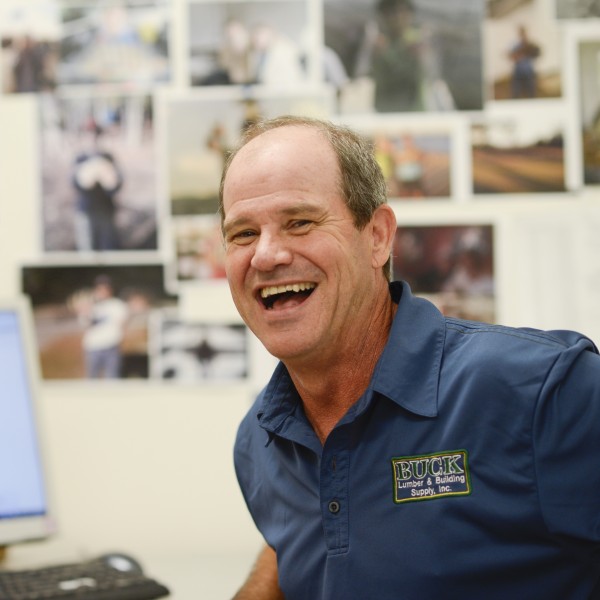 Lee Strickland
Outside Sales Support
843-266-4155 lstrickland@bucklumber.com
Hailing from Orangeburg, SC, Lee Strickland worked 11 years for a locally owned and operated building supply company before moving to Charleston and joining the Buck Lumber team in 1996. He is proud to be part of another locally owned and operated "people" business that is committed to providing excellent customer service and helping employees succeed.  Lee thrives on helping clients achieve their goals through estimating, research, evaluation and coordinating the shipment of materials. He has a wonderful family————a wife, Barbara, and teenage twins, Matthew and Brittany. In his spare time, Lee hits the links around Charleston, plays tennis, and enjoys inshore fishing for Sheepshead.
The Buck Lumber Promise
COMPETITIVE PRICES
Quote Comparison
Quality Products
Quintessential Technical Help
Quick & Efficient Service
"Saving You Money"
SERVICE FOCUS
Knowledgeable Sales & Support Team
Prompt & Accurate Delivery
Technical & Specialty Experts
In-House Credit and Billing Department
"Saving You Time"
TECHNICAL COMPETENCE
Combined 300+ Years of Experience
In-House Experts
"Saving You Effort"
PRODUCT QUALITY
Higher Grade of Lumber
95% Covered Storage
Brand Name Vendors
"Saving You Waste"
LOCAL OWNERSHIP
Supports the Charleston Economy
Immediate Problem Resolution
Community Service Leadership
Owned by the Buck Family Since 1975
"The Buck Stops Here"