Back to Our Team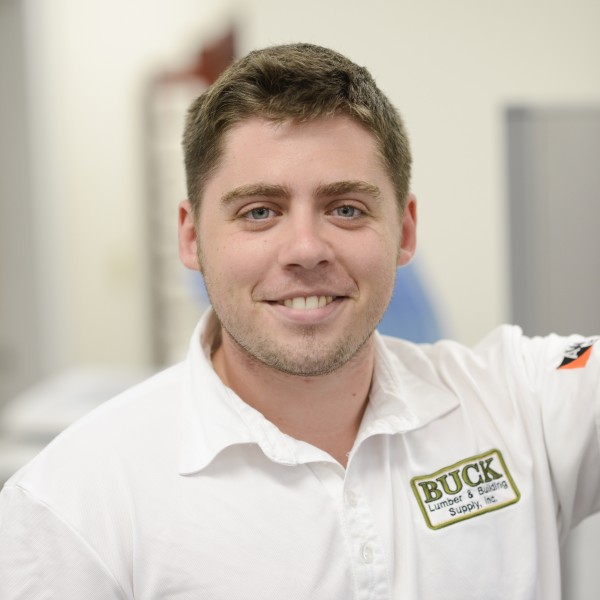 Chris Arnold
Outside Sales Support
843-266-4172 cardnold@bucklumber.com
With a professional background in tiling, plumbing and landscaping, Chris Arnold helps the sales team coordinate product shipments to job sites and handles material quotes. This Georgia Bulldogs and Olympic Powerlifting fan loves coming to work each day for many reasons, but among them, his coworkers. Chris is pleased to work alongside a talented group of people at a place that feels like home. Chris also enjoys learning about the newest building products to hit the market and experiencing firsthand the latest and greatest architecture styles that builders use. Outside of work, Chris spends time camping, hiking, and fishing.
The Buck Lumber Promise
COMPETITIVE PRICES
Quote Comparison
Quality Products
Quintessential Technical Help
Quick & Efficient Service
"Saving You Money"
SERVICE FOCUS
Knowledgeable Sales & Support Team
Prompt & Accurate Delivery
Technical & Specialty Experts
In-House Credit and Billing Department
"Saving You Time"
TECHNICAL COMPETENCE
Combined 300+ Years of Experience
In-House Experts
"Saving You Effort"
PRODUCT QUALITY
Higher Grade of Lumber
95% Covered Storage
Brand Name Vendors
"Saving You Waste"
LOCAL OWNERSHIP
Supports the Charleston Economy
Immediate Problem Resolution
Community Service Leadership
Owned by the Buck Family Since 1975
"The Buck Stops Here"