Back to Our Team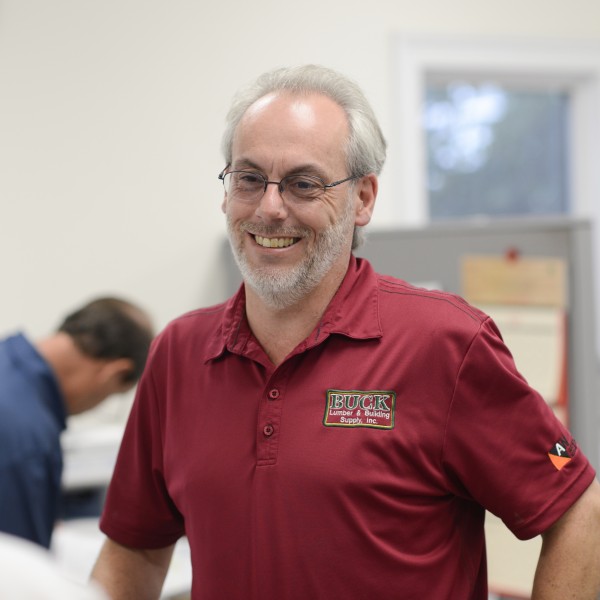 Byron Clark
Outside Sales Support Manager
843-266-4156 byron@bucklumber.com
Byron Clark came to Buck Lumber in 2000 after 17 years in retail sales for home center building materials————a career that translated very well to his current position at Buck Lumber. His extensive product knowledge, unparalleled customer service and experience in sales help him navigate the day-to-day challenges of an industry that is constantly changing. Byron has a Business Mathematics degree from Brigham Young University, and cheers on the Brigham Young University Cougars as well as the Green Bay Packers. At home Byron spends time with his family and serves his community through volunteering at his church and Boy Scouts.
The Buck Lumber Promise
COMPETITIVE PRICES
Quote Comparison
Quality Products
Quintessential Technical Help
Quick & Efficient Service
"Saving You Money"
SERVICE FOCUS
Knowledgeable Sales & Support Team
Prompt & Accurate Delivery
Technical & Specialty Experts
In-House Credit and Billing Department
"Saving You Time"
TECHNICAL COMPETENCE
Combined 300+ Years of Experience
In-House Experts
"Saving You Effort"
PRODUCT QUALITY
Higher Grade of Lumber
95% Covered Storage
Brand Name Vendors
"Saving You Waste"
LOCAL OWNERSHIP
Supports the Charleston Economy
Immediate Problem Resolution
Community Service Leadership
Owned by the Buck Family Since 1975
"The Buck Stops Here"