Back to Our Team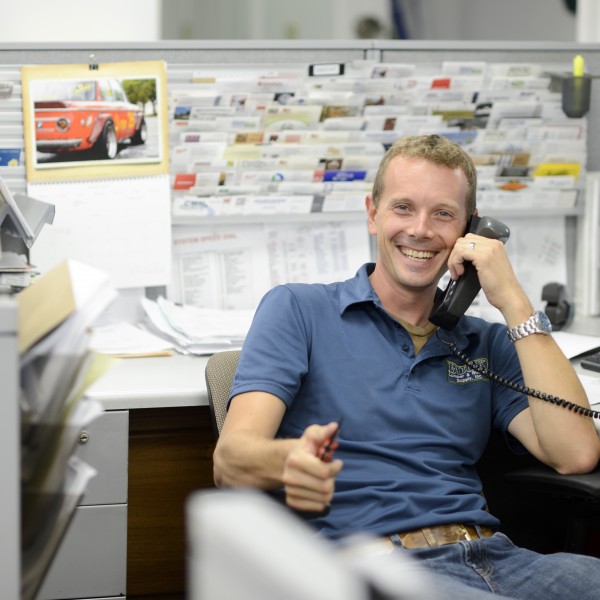 Brent Alfreds
Inside Sales Manager
843-266-4171 balfreds@bucklumber.com
Step foot into the hardware store at Buck Lumber, and Brent Alfreds is behind the sales counter helping customers with their each and every hardware need. A Buck Lumber team member since 2006, Brent also stays busy establishing accounts and project estimating. Originally from the northeast, Brent attended Becker College in Worcester, MA, and graduated with a degree in biology. He later transitioned into the building industry and is proud to be working for a locally owned company amongst a team that feels like family. Brent is an avid golfer, a talented woodworker and also enjoys restoring vintage foreign cars.
The Buck Lumber Promise
COMPETITIVE PRICES
Quote Comparison
Quality Products
Quintessential Technical Help
Quick & Efficient Service
"Saving You Money"
SERVICE FOCUS
Knowledgeable Sales & Support Team
Prompt & Accurate Delivery
Technical & Specialty Experts
In-House Credit and Billing Department
"Saving You Time"
TECHNICAL COMPETENCE
Combined 300+ Years of Experience
In-House Experts
"Saving You Effort"
PRODUCT QUALITY
Higher Grade of Lumber
95% Covered Storage
Brand Name Vendors
"Saving You Waste"
LOCAL OWNERSHIP
Supports the Charleston Economy
Immediate Problem Resolution
Community Service Leadership
Owned by the Buck Family Since 1975
"The Buck Stops Here"