Interior Doors
By definition, doors are moveable barriers used to open or close an entrance. At Buck Lumber, we believe that doors are much more. Doors, beyond their function, add personality, visual interest, and character to your space. Whether in the market for something modern, elegant, traditional, or one that makes a statement, let us help you find your perfect door.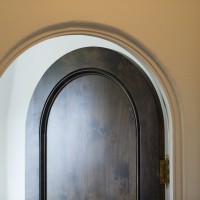 Wood
Add a signature design element to your home with a solid wood door. Our exquisitely detailed and crafted wood doors are manufactured with traditional construction techniques. With a variety of design options available, you're sure to find a door that compliments the aesthetic of your home.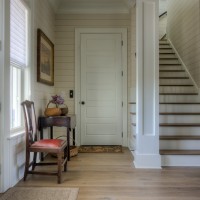 Mdf
MDF is a sturdy and cost-effective alternative to wood doors. This high-grade, composite material is able to withstand the heat and humidity—and best of all, require very little ongoing maintenance. Our MDF doors are primed and ready for painting and are available in a variety of style and designs.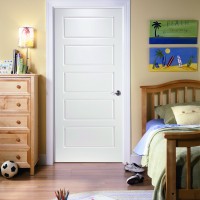 Moulded
Moulded wood composite doors provide you the look of a traditional stile and rail door at a significantly lower price. Both stylish and affordable, they are great way to update the look of your home. Smooth and textured finishes are available in a variety of sizes.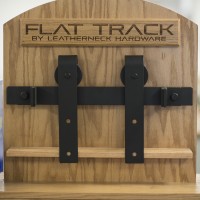 Barn
Whether new or reclaimed, barn doors are a great way to add a touch of rustic charm to the home. They save space, but aren't hidden like pocket doors. Barn doors can also serve as dividers, making them an ideal choice for homeowners who like to entertain.  Top them off with stylized hardware for a truly unique look.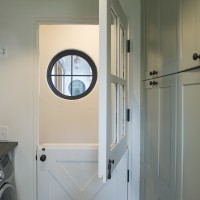 Dutch
Dutch doors add both a unique look and functionality to your entryway. Enjoy a cool breeze running through your home while keeping children and pets indoors. We can accommodate any door swing, door size and jamb width.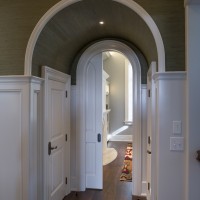 Pocket
Pocket doors are an excellent solution for those that are short on space. Easily and quickly installed, these frames allow you to utilize space that would be otherwise unused, and can be configured for both single doors and covering door operations.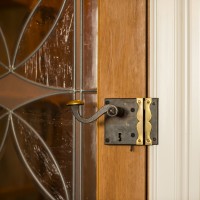 Custom Glass
Give your guests a unique welcome with a custom glass panel door—whether it's decorative, textured or clear. A variety of wood frame options are available including Alder, Cherry, Juniper, Mahogany, Oak, Walnut, and multi-wood.