Deck, Porch & Rail
Living in the Lowcountry is a wonderful thing. With so many beautiful days amidst an absolutely breathtaking year-round climate, the exterior spaces around your home are equally important as the spaces inside. At Buck Lumber, we help you transform your outdoor space into your outdoor sanctuary.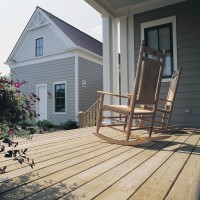 Eased Edge Decking
In addition to having different widths, lumber also comes in variety of edges. Slightly rounded, beveled edges, also known as eased edges, are more quickly produced than tapered edges (reducing costs) and prevent uneven plank heights.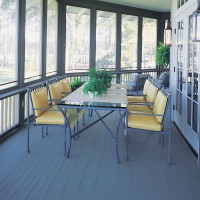 T&G Porch Flooring
T&G Flooring is a process in which planks of solid or engineered wood are snapped together to create beautiful, oftentimes water-tight flooring.  It is a great choice for covered exterior flooring, as microscopic seams can be achieved with the proper sealing and coating.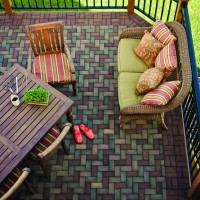 Pavers
Pavers are a wonderful addition to your driveway, patio, walkway or outdoor living space. Both beautiful and durable, pavers are available in a variety of materials including natural stone, brick, concrete, and recycled materials. They are easily maintained and installed.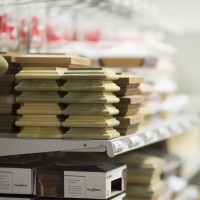 Post Caps
Post caps add a decorative, ornamental element to your deck, rail, light post, porch, and even mailbox. With an extensive array of sizes, designs, and materials available, the exterior of your home is sure to stand out from the rest.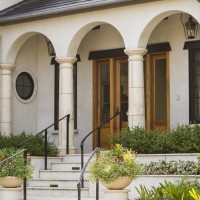 Columns & Posts
From ancient classic to contemporary styles, columns and posts offer authentic architectural detail and support for the exterior of your home. Many sizes, styles, and configurations are available in a wide selection of materials, from traditional hardwood to expanded cellular PVC.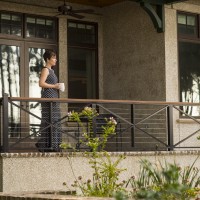 Railing
Railings provide both safety and style to your deck or porch. Let your imagination run wild with the many custom options available. Choose from a selection of infills, materials, colors, and designs to perfectly suit the style of your home.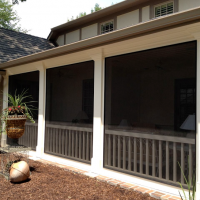 Screened Porch
A staple in the south, screened porches provide you with an insect-free experience in the summer and bring the crisp weather indoors in the fall and winter months. Top it off with comfortable furniture, custom floors, railings and all the 'extras' to create your ideal space.